Cross Border Xpress (CBX) might be one of the best-kept secrets of cross-border travel. It is also the realization of a long-sought-after dream.  
First conceived in 1965 by Mexico's minister of public works, Gilberto Valenzuela Ezquerro, as an effort to modernize Mexico's transportation system, including its airports, the plan remained little more than a dream for several decades until Ezquerro, real estate developer Ralph Nieders and other key players made the project a reality in December 2015.
Until CBX, travelers in search of cheaper and more frequent flights from Tijuana International Airport (TIJ) to dozens of destinations in Mexico had to cross the border at either San Ysidro or Otay Mesa. Both crossings were notoriously busy and slow, which kept those bargains out of reach for most.
Since it opened, CBX has allowed travelers flying into or out of TIJ a quick, convenient way to cross the U.S.-Mexico border to reach their destination. At the opening ceremony, Claudia Ruiz Massieu, the Mexican foreign relations secretary at the time, said, "In the 21st century, the United States is sure to be a nation of bridges, as it has always been in its finest hours."
This has been the literal case with CBX, as it directly connects TIJ to a terminal in San Diego via a 400-foot-long pedestrian bridge. The bridge is for the exclusive use of passengers with boarding passes for flights at TIJ. The facility design allows American passengers direct access to the Tijuana airport while giving Mexican and international carriers operating from the Tijuana airport direct access to the U.S. passenger market.
And it's working. More than a million passengers a year use CBX, pay as little as $16 to cross the border in 15 minutes, and quickly move on to their destinations, avoiding the often congested border crossings of San Ysidro and Otay Mesa.
TIJ offers greater connectivity with destinations in Mexico, with nearly 35% more flight frequency than LAX and up to 40% cheaper airfares. For people flying out of Tijuana, CBX offers convenient access to 30 destinations in Mexico via AeroMexico, Interjet and Volaris. Service to every major beach destination in Mexico is expected soon.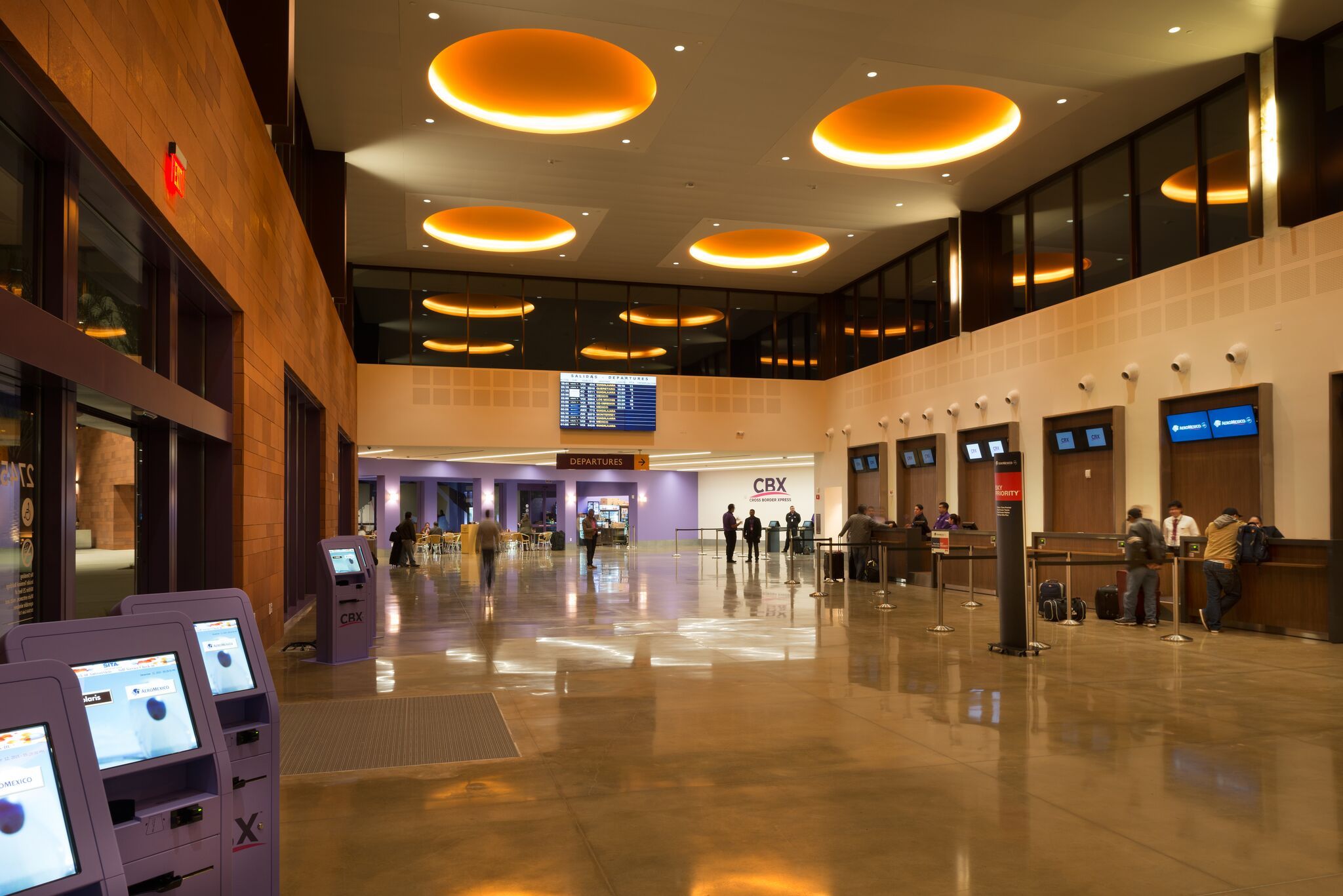 For people flying into Tijuana, CBX offers quick and easy access to San Diego International Airport, LAX, and the San Ysidro border via regular shuttle service.
The U.S. side serves only as a check-in and processing facility for departing and arriving passengers. It offers nearby check-in stations, customs offices, and 900 public parking spaces, but no gates or arrival facilities. 
Facilities on the U.S. side include ticket counters and kiosks for the bridge, airline check-in kiosks, and entrance/exit from the bridge. They also include U.S. customs and immigration inspection facilities, car rentals, buses, shuttles, taxis, Uber, and Lyft, not to mention a snack bar and duty-free shop.
Facilities on the Mexican side include Mexican immigration and customs, along with access to CBX from Mexico via the baggage claim area, near the CBX ticket counters. They also include free luggage cart service, but porters must be hired on the Tijuana side, as they do not operate from the U.S. side. Additional services include currency exchange and ATMs. Food offerings include Starbucks, Wetzel's Pretzels, and a patio with food trucks.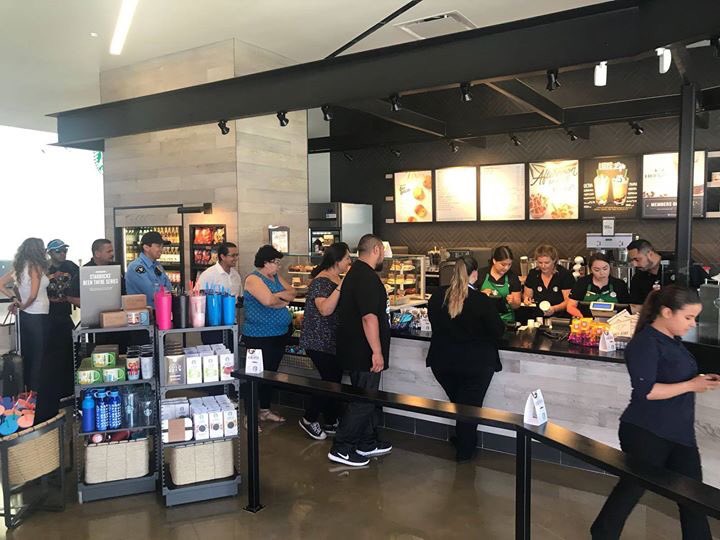 Travelers crossing into Mexico may use the bridge within 24 hours before departure. Mexican nationals will need a passport, INE credential, birth certificate, consular card or Mexican nationality certificate, boarding pass and CBX ticket.
Foreigners will need a passport, the Forma Migratoria Multiple (FMM form), payment of migratory rights (for stays longer than seven days), a boarding pass, and CBX ticket.
Travelers crossing into the United States may use the bridge within two hours of landing at TIJ. They must retrieve their belongings from the baggage claim and walk to the CBX entrance.
Foreigners crossing into the United States via the bridge will need a passport, visa, an I-94 permit (if traveling more than 25 miles from the border or staying in the United States longer than 30 days), a boarding pass, and CBX ticket. Official travel documents are required to cross the bridge and may be requested by CBX staff.
With CBX, the decadeslong dream of a true geographically binational airport has become a reality. The border-spanning facility represents one of the most successful recent examples of mutually beneficial cooperation between the United States and Mexico: a true bridge to the future and a symbol of what is possible through cooperation.
Source: northamericanproject.com
The Mazatlan Post