As the coronavirus spreads on both sides of the U.S.-Mexico border, tourist towns like Rocky Point are taking a huge hit.
In January, Puerto Peñasco celebrated the arrival of its first cruise ship, and with it, the promise of ramped-up tourism in the coastal Sonoran town, known as Rocky Point — or Arizona's beach. But with the onset of the coronavirus pandemic, everything has changed.
This time of year, the town should be bursting with people.
"Oh my god, Semana Santa, it's crazy busy! All the hotels are packed. The beaches are packed. This is the time of the year," said Maru Zacatelco, owner of EcoFun Adventures in Rocky Point.
Normally, her company would be taking tourists on sunset cruises or ferrying them to nearby islands to swim with sea lions during Holy Week, when thousands of visitors swarm the town.
More than 62,000 people came to town during Holy Week alone in 2019, bringing in more than $3 million in revenues for the city, according to Lizette Ibarra, director of Puerto Peñasco's Office of Conventions and Visitors.
Not this year. Instead, it's eerily quiet. Beaches and restaurants are closed. The hotels are empty.
"It's just heartbreaking. It's killing us," Zacatelco said.
As the coronavirus spreads on both sides of the U.S.-Mexico border, tourist towns like Rocky Point are taking a huge hit.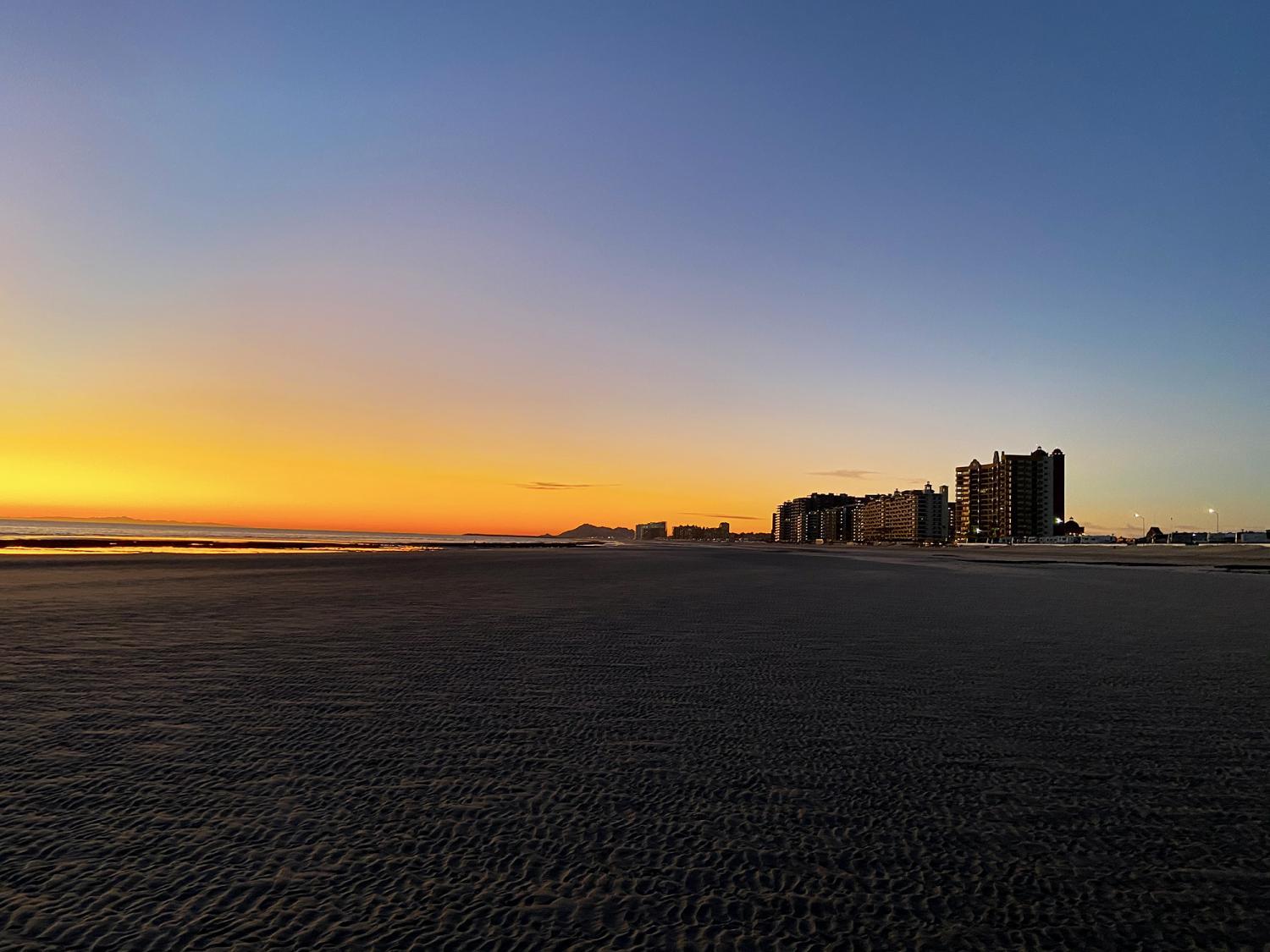 "It's just one big nightmare. We're in trouble," said Martin Medina, who closed his restaurant Chef Mickey's Place three weeks ago when the U.S. and Mexico agreed to implement a partial border closure.
There's no one to serve without Arizona tourists filling up bars and lunch counters, he said. And it's putting businesses like his at risk. Especially, because businesses are getting little help from the government.
"The government wants you to keep paying your power bill. They want you to keep paying your employees. They want you to keep paying taxes," he said. "But they are not giving us any kind of relief whatsoever. Nothing."
Even so, he knows he's not the hardest hit. And he's providing meals to families in need.
"So we are feeding people breakfast burritos every other day — we can't afford to do it every day," he said. "We go out to the edges of the town where people are really needy. There's no protection for them."
For now, Medina said, he'll keep paying his employees and doing the best he can, but "when the money runs out, that's going to be the end to Mickey's Place."
Despite the hardship, many in Rocky Point want tourists to stay away. With no confirmed coronavirus cases as of Friday, they hope the town may be able to ward off the worst of the health crisis by sacrificing the high season.
"We're cautiously optimistic," said Keith Allen, director of sales for Encantame Towers, a residential beachfront condominium project.
He said the city may have gotten ahead of the curve by closing beaches and pools, implementing a curfew and setting up check-points to prevent non-residents from entering, among other measures.
He doesn't deny that it's a financial struggle for many — especially workers who've been laid off from their jobs. But he thinks there will be a chance to recoup some of those losses in the future when tourism picks back up again.
"I think people are really going to be wanting to get down here," he said. "So I anticipate there'll be a huge influx of people in the future and that will help some of these businesses recover."
Zacatelco agrees.
"We're never going to catch up, but we are going to recover," she said, adding that everyone needs to work together right now by staying home so that they can celebrate together when the crisis is over. "The beach will be here. We'll make sure of it!"
Sonoyta
But just an hour up the road, recovery feels much less certain. Arizona tourists heading south to Rocky Point pass through the town of Sonoyta, just across the border from Lukeville. Usually, tourists stop in the little border town to eat, buy gas and pick up souvenirs or liquor in the shops. Especially during the busy Semana Santa.
Now all of that has dried up.
"We're all scared," said Lupita Inclam, who owns a hardware store just off the highway. She's lived in the town her whole life, and in 53 years, she said she's never seen anything like what's happening now.
The roads should be packed with vacationers. Instead, all the stores are closed — caution tape wrapped around the entrances — and hardly a car goes by. At 10 p.m. every night, the town's fire station rings an alarm to mark the newly implemented curfew.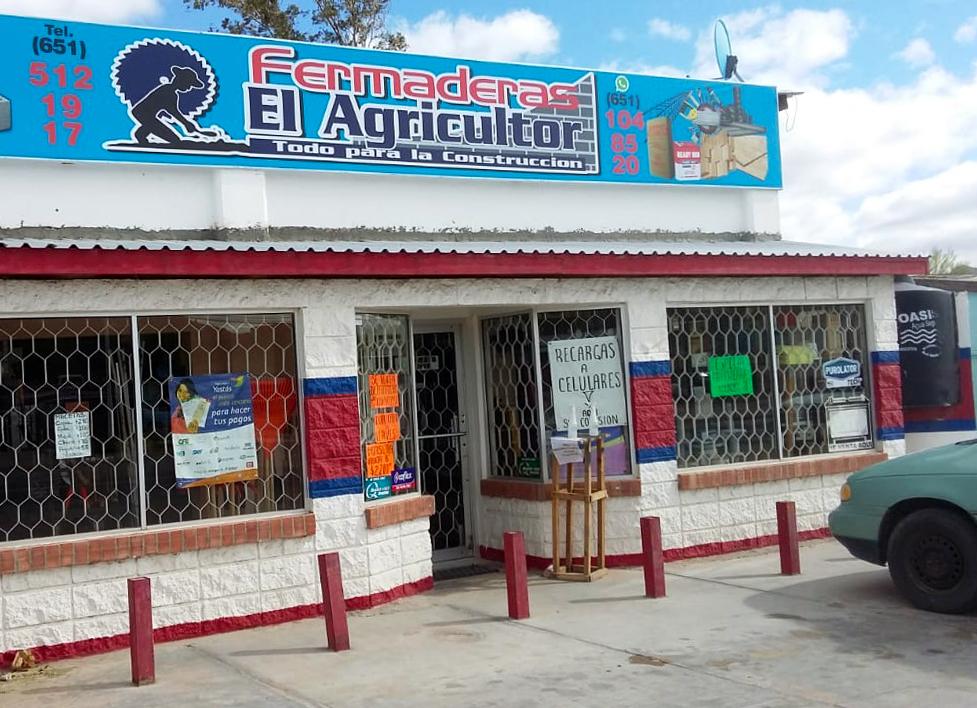 "We can't even bring ourselves to talk about what's going to happen to Sonoyta," she said. "For me, at least, I don't even think about tomorrow. I just focus on today. I don't know what's going to happen to my business."
And she's one of the lucky ones – her business is considered essential and can remain open with certain limitations and reduced hours.
"We're just waiting for some good news, for the day this is all over," she said. "Because right now it's nothing but bad news."
Nogales
Walk south across the border into Nogales, Sonora, and you're quickly surrounded by pharmacies, dentist offices, and shops selling all manner of trinkets and curios.
Many businesses near the border depend heavily on visitors from Arizona, and further afield: some come seeking affordable health care or just a pleasant meal in another country.
But with the pandemic, there's not much of that these days.
"It's really simple. We usually see at least 20 patients during one day," said Margarita Medina, a receptionist at a dental office just a few steps south of the border. "And right now, we just see like two or three. Or nothing sometimes."
Like many providers in Arizona, the business has shifted to emergency only procedures, according to Medina.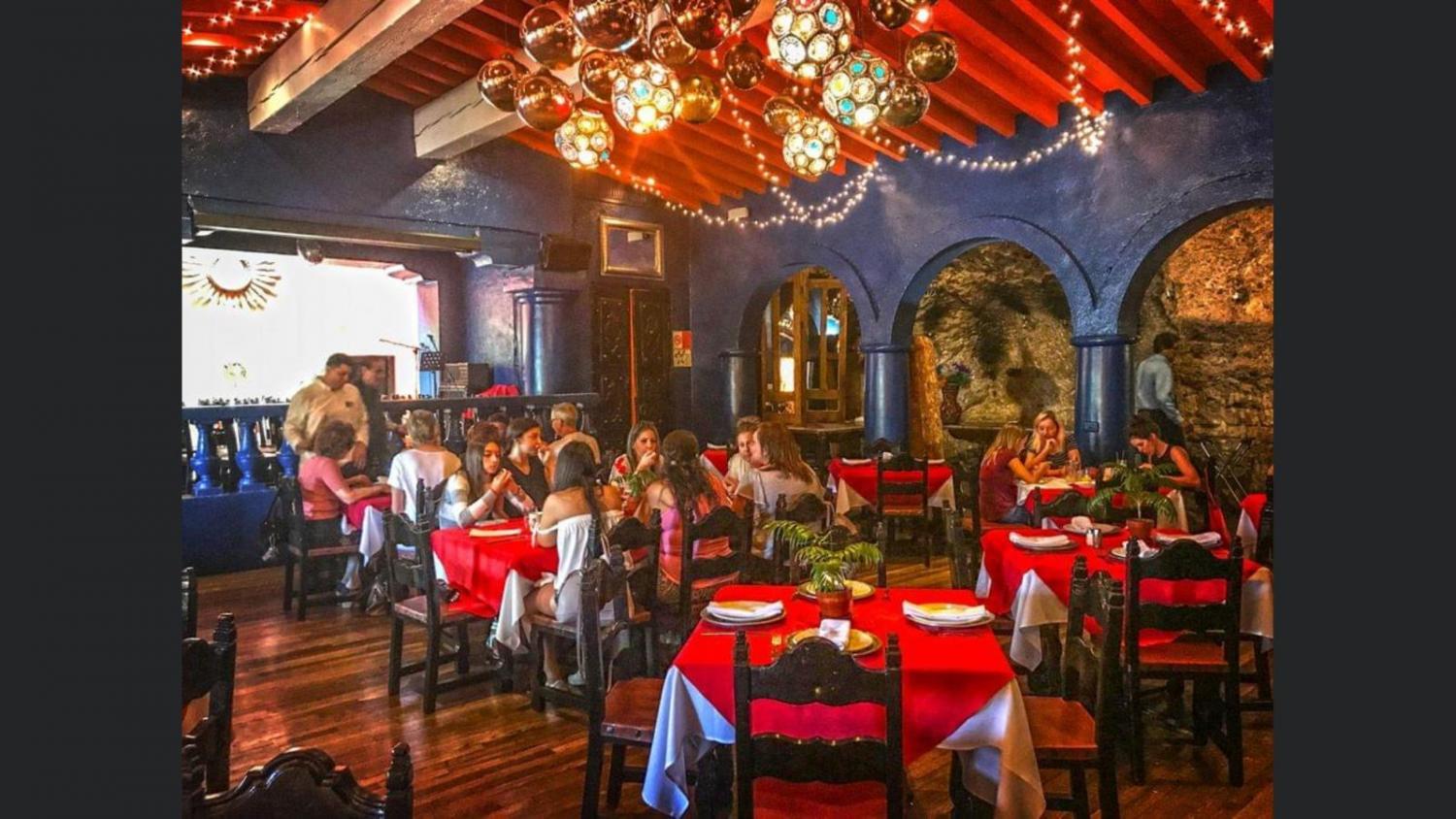 "All of them are from there," she said, referring to U.S. customers crossing south for care. "All of the patients, like 99%."
This time of year, that's also where a big share of La Roca's customers are coming from. Alicia Martin, who lives in Tubac, is one of the owners of the iconic restaurant, which celebrated its 48th anniversary just a few months back.
"We have a lovely, beautiful building, we're built into the side of a cave," she said of her restaurant. "Architecturally I would say you would feel that you've kind of stepped into a different place in time."
But Martin and her partners decided to close up a few weeks back, even before Sonora enacted tough measures, restrictions went into place on the border and the U.S. State Department urged Americans to avoid nonessential foreign travel.
"I was worried about my people," she said. "I have an amazing staff. You know, they've been with me for — some of them — since the restaurant opened."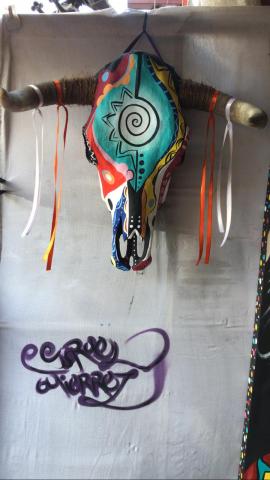 Many businesses in Sonora — near and far from the border — have closed up or curtailed operations in recent weeks. Martin is hoping to open again as soon as possible but said businesses are not getting much help from the Mexican government in the meantime.
"It's key that we get started as soon as possible. I'm praying that we can open in a month. But I don't know. I don't know."
Without visitors from north of the line, things will be even tougher for border businesses like hers — and that has consequences for both sides.
"That income that they leave in the community comes right back across the border to Nogales, Arizona," she said. "We just go hand and hand. You can't separate the two economies."
When Arizonans and other foreign visitors do eventually return to the city, they'll get a big welcome from Israel Gutierrez.
He's a painter who's sold his art and other handicrafts at the Triangulo Artesanal near the downtown Nogales port of entry for nearly 20 years. Foreigners make up much of his customer base.
But now, "it's like an old southwestern town where there's just a couple of dogs and me painting," he said. "It's pretty slow right now."
"We're just waiting for … this dark cloud image to go away, and to be normal again," he added. "We wait for you guys, we live off you guys coming over."
Source: azpm.org
The Mazatlan Post