In San Cristóbal de las Casas, as is happening in various municipalities of the state due to the health contingency implemented to try to stop the spread of the coronavirus, various spaces of popular attendance have been closed, such as parks and public squares in order to avoid crowds.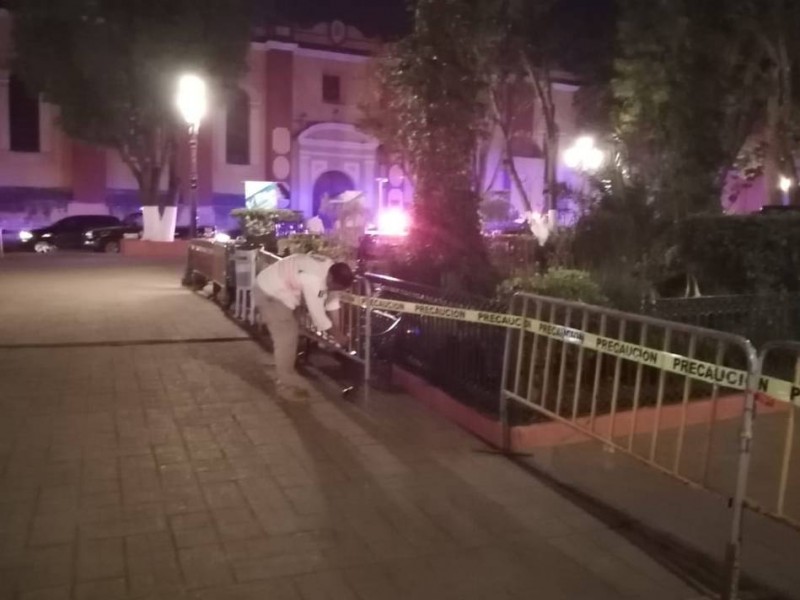 Derived from the agreement issued by the General Health Council, declaring the epidemic generated by COVID-19 as a health emergency, the San Cristóbal authority agreed to close the main public spaces in this city.
The foregoing in order to prevent, stop, contain, control, delay and / or reduce the spread of the virus.
The spaces that were closed to the public are: Plaza 31 de Marzo and / or Dr. Manuel Velasco Suárez; Plaza de la Paz or Plaza Catedral; Guadalupano walker (Real de Guadalupe street from General Utrilla avenue to Diego Dugelay avenue).
As well as the Ecclesiastical Walker (November 20 avenue and Miguel Hidalgo avenue, from Escuadrón 201 street to Hermanos Domínguez street). 
Finally, the authority reported that in the case of walkers, there will be free access to the owners of shops and private houses.
Source: cuartopoder.mx, diariobasta.com, meganoticias.mx
The Mazatlan Post